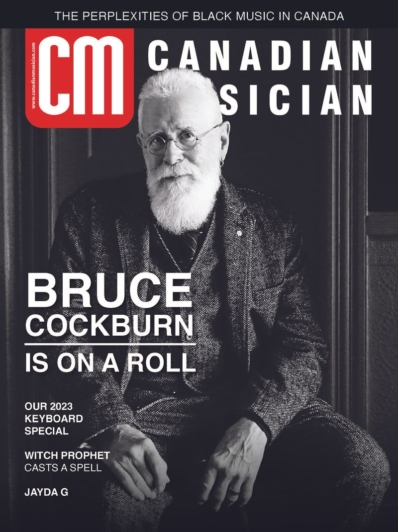 Canadian Musician Magazine
Canadian Musician is Canada's magazine for Canadian artists and the industry that supports them. Founded in 1979, Canadian Musician continues to serve its readership with entertaining, informative, and insightful content. From interviews with Canada's highest-profile artists and industry personnel to career-building features to updates on the latest gear, tech, and trends, we cover pertinent and timely topics to help our readers propel their careers forward.


In addition to our bi-monthly issues, we maintain a resourceful website and strong social media presence; offer a monthly e-newsletter for regular industry updates; produce the weekly Canadian Musician Podcast and a series of monthly business-building webinars with NWC Webinars; and regularly attend and cover music industry events across Canada and beyond.