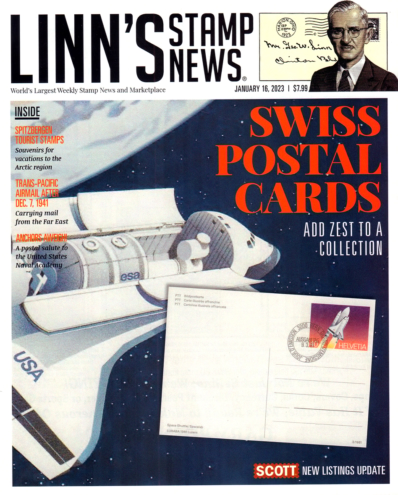 Linn's Stamp Monthly
Linn's Stamp News is the market leader in stamp news, stamp events, and stamp auction news. Linn's Stamp News monthly magazine combines in-depth features on stamps and postal history, auction and market reporting, and the latest new-issue updates from the Scott catalogue to provide engaging content to both experienced and novice collectors.

As a subscriber to Linn's, you are automatically enrolled into the Amos Advantage Program where you can save up to 30% off stamp supplies, accessories, supplements, books and Scott catalogues!