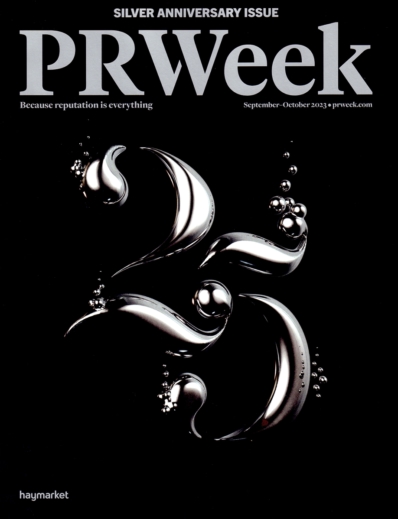 PRWeek Magazine
PRWeek reflects an industry playing a more pivotal role than ever before, not only in the marketing strategies of companies, brands, and organizations, but also within boardrooms and amongst the C-suite.


In the transparent world epitomized by social media, corporate reputation is crucial. Executives need timely, authoritative, insightful content to navigate this landscape - that's where PRWeek comes in.


Breaking news, analysis, and opinion fuels PRWeek. Monthly in print highlights senior communications executives as cover stars and analyzes issues in depth, supplemented by special reports and surveys.