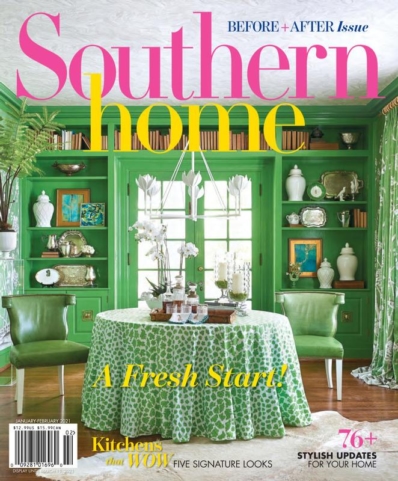 Categories: America, Decorative Arts, Design & Decoration, Everyday Life, Holiday Gift Ideas, Home & Gardening, Home Improvement, Luxury, Mother's Day, Southern Life, Women's
Magazine-Agent.com Sales Rank: 164
Website: Southern Home
Customer Service Number:
Southern Home
Southern Home is a women's magazine that celebrates the unique decor, style and culture of the Southern homestead. The magazine allows readers to tour some of the most stunning, charming and affluent homes from throughout the Southern states, showcasing fine architecture, art, antiques, collections and family heirlooms and more. Enjoy the time-honored traditions of the Southern lifestyle.