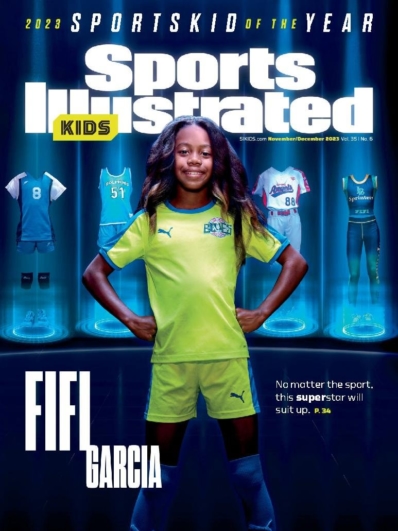 Categories: Baseball, Boys, Children's, Football, Game & Puzzle, Girls, Hockey, Outdoors, Sports & Recreation, Teens, Tennis
Magazine-Agent.com Sales Rank: 184
Website: Sports Illustrated Kids
Customer Service Number: (800) 992-0196
Sports Illustrated Kids Magazine
Sports Illustrated Kids is a sports magazine for kids ages 8-15 from the publishers of Sports Illustrated magazine.
First published in 1989, Sports Illustrated Kids has featured the most popular athletes using articles, photographs, games, and advice geared toward a child's perspective.

Aside from features and special sports previews, additional content in each issue is organized into the following sections: "Freeze Frame," amazing sports moments captured in a photograph; "Warmup," a round-up of news, tips, photos, and more from the world of sports; "End Zone," picture puzzles, games, and other educational stuff. Some features in every issue include: "LOL," a funny sports-related photo; "Tips from the Pros," how-tos on a sports technique from athletes at the top of their game; "Gear," recommendations on what to wear on the field or on the court; "What's the Call?," an educational feature that teaches the rules of the game; and "Sports Gamer," product reviews and tips for the sports video gamer. Another popular feature is the "Buzz Beamer" comic strip. Buzz, a young boy with blonde hair and dark glasses, is also the magazine's sports mascot, and he's featured playing a variety of sports in each issue and on the website.