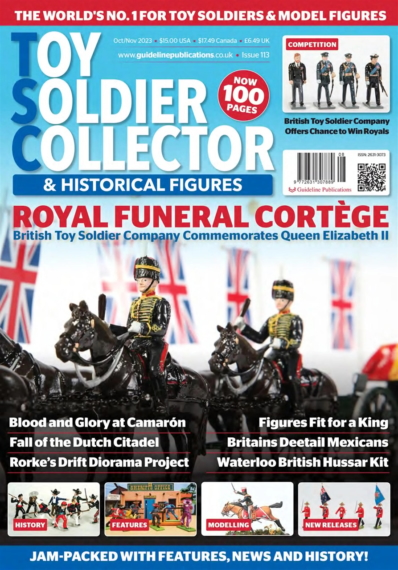 TOY SOLDIER collector
Toy Soldier Collector and Historical Figures is the world's premiere magazine for all types of aficionados. It is the only magazine that delivers an engaging blend of features about history with a hobby spin, collecting, and how-to projects from creating dioramas to building and painting model figures combined with in-depth hobby news and reviews of the latest products to march out into the marketplace.



TSC&HF works with the world's leading toy soldier manufacturers as well as smaller producers from across the United Kingdom, Europe, North America and farther afield to bring readers exclusive features showcasing the very best that the hobby has to offer. To achieve a lively and interesting mix of hobby coverage with breadth and depth, our team of expert reviewers, historians, collectors and modellers from around the world explore military and civilian topics ranging from ancient history to modern-day armies, navies and air forces.