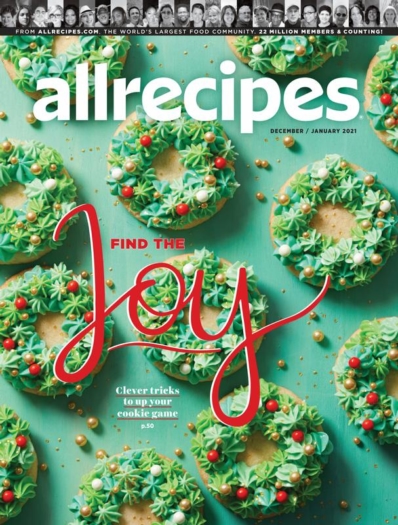 Categories:
Magazine-Agent.com Sales Rank:
Website: All Recipes
Customer Service Number:
All Recipes
Allrecipes is a cooking and food magazine that covers every kind of recipe imaginable. Learn how to make desserts, snacks for the kids, dinner recipes, lunch ideas, breakfast recipes, quick and easy meals, slow cooker recipes, holiday meal ideas and so much more. Plan your weeknight dinners and find yummy weekend brunch recipes with the help of Allrecipes magazine. Make meals using seasonal ingredients year-round with Allrecipes magazine's spring, summer, fall and winter recipe ideas. Anyone who loves to cook and find new recipe ideas would enjoy an Allrecipes magazine subscription.