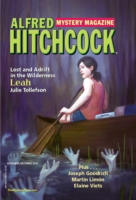 Offering a bone-chilling mix of suspense, mystery, and entertainment, Alfred Hitchcock Mystery Magazine is the ideal publication for fans of mystery fiction. Each issue provides you with at least seven new mystery short stories along with a classic my...
Read More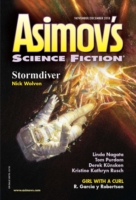 Asimov's Science Fiction magazine has published outstanding short fantasy and science fiction by leading authors for over 30 years. Asimov's continues to showcase stories that are innovative, entertaining, and have won numerous Hugos and Nebula Awards...
Read More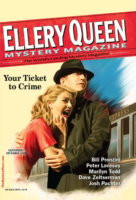 Launched in 1941, Ellery Queen's Mystery Magazine set the standard for the modern crime and mystery short story. EQMM offers outstanding literary quality, an expansive reach across the whole range of mystery and crime fiction, and a global orie...
Read More
You May Also Like